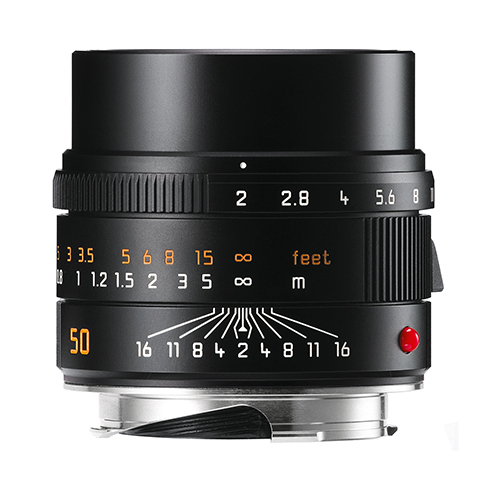 Today, we received the official word from Leica USA that the highly anticipated Leica APO-Summicron-M 50mm f/2 ASPH, originally announced at Leica's May 10, 2012 event, is now shipping in the United States. Initially delayed due to complex production requirements, the lens began shipping in Europe about a week ago, and usually the United States is not far behind. About the lens:
The Leica APO-Summicron-M 50 mm/f2 ASPH was designed like all Leica lenses with the aim of maximizing both contrast and detail even at full aperture. That aim is met in an incomparable manner. The latest milestone in the history of the M-system delivers previously unattained performance levels in terms of all technical parameters. The MTF curves, which describe the sharpness of the image, remain all the way to the edges, even with the aperture open, over 50% contrast. This level of performance has never been achieved previously and demonstrates the exceptional quality of the lens. This allows extremely sharp imaging in all scenarios, with optimal definition right into the corners, even for close-ups. This lens has an apochromatic correction feature which is a highly complex and sophisticated method of color error correction. It minimizes color fringing at sharp edges, so ensuring that all details are naturally depicted. This is achieved, among other means, by skilfully integrating glasses with anomalous partial dispersion into the lens design. All these qualities allow photographers to get the best possible image quality, especially for large prints. The Leica APO-Summicron-M 50 mm/f2 ASPH particularly in combination with high-resolution cameras such as the new Leica M Monochrom will offer photographers the opportunity to produce fine-art photography of a quality never before attained.
Like many newly-announced Leica products, availability of this lens will be limited at first. Dale Photo & Digital is currently accepting pre-orders; call us at 1-800-327-1776 or email us for more information.