Today, Adobe has released updates for Photoshop CC, Camera Raw CC and Lightroom Classic CC. Along with the usual bug fixes and incremental feature additions, the most notable change is the added support for new cameras. The new Leica D-Lux 7 is now officially supported, as are the M10-D and M10-P. While it's nice to have support for the latest M10 variants, we're most excited to see compatibility for the D-Lux 7 RWL files.

Unfortunately, prior to this update, D-Lux 7 color images captured in RAW format would display only in black and white when imported in to Lightroom. If this is happening to you, odds are you need to click that update button in your Adobe Creative Cloud app ASAP.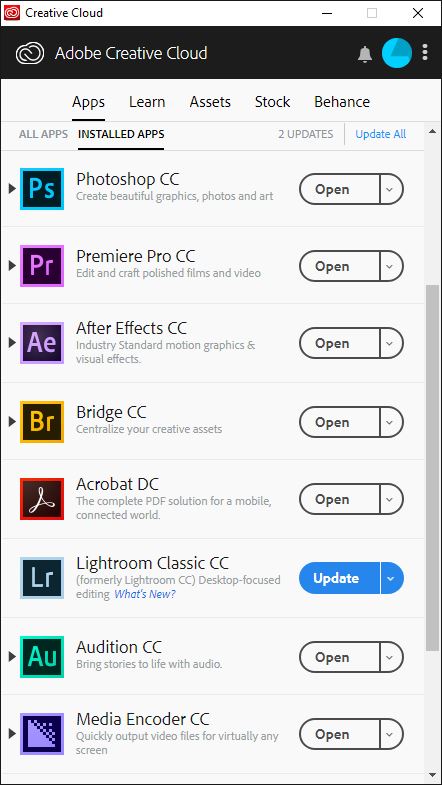 Or even better yet, use the new auto update option to always stay on top of the latest updates as soon as Adobe rolls them out. Just click the three vertical dots in the upper right corner and go to Preferences, then select the Create Cloud panel. All the way at the bottom, you'll see the option to enable auto-update.

Now, with Adobe Lightroom Classic CC 8.1 and Camera Raw CC 11.1, those same D-Lux 7 images look the way they should. Glad they were able to get the update out so quickly.
You can see the full list of supported cameras on Adobe's website here: Cameras supported by Camera Raw