Today, Leica has introduced a new V-Lux 5 Explorer Kit. The kit includes the capable and flexible V-Lux 5 Superzoom digital camera, a handsome Billingham Hadley Digital Camera Bag in eye-catching Imperial Blue canvas with tan leather accents, along with a premium woven Leica Rope Strap by COOPH in 'Glowing Red.' Priced just $100 more than a standard V-Lux 5 at $1,495, the kit represents a net savings of around $200 versus purchasing all the items separately. For more details on the V-Lux 5, check out our coverage of the V-Lux 5 introduction as well as our more in-depth look.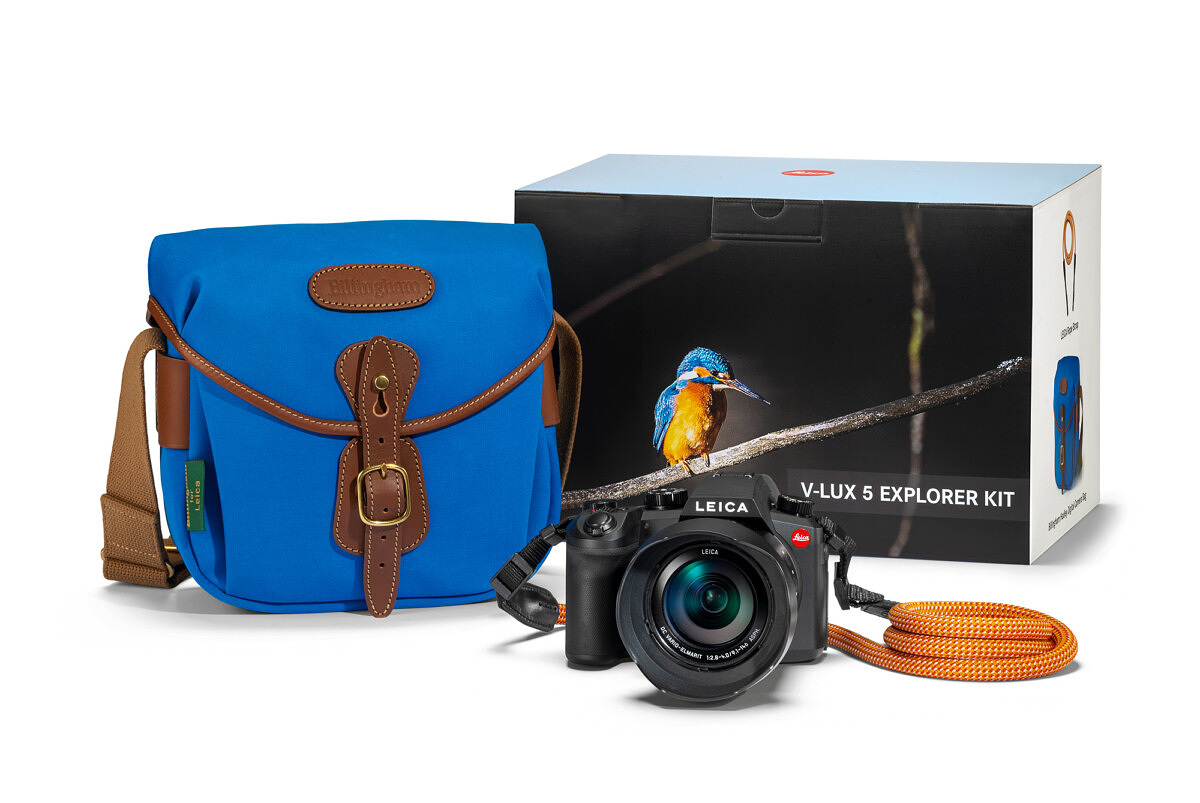 V-Lux 5 Features at a Glance
20 megapixel 1-inch sensor
9.1-146 mm (25-400 mm equiv.) f/2.8-4 ASPH. lens
2.36 megapixel OLED EVF with 0.74x magnification
3″ articulating touchscreen with 1.24 million pixels
High-speed AF & 12 fps continuous burst shooting
4K video recording and 4K photo modes
Post-Focus & Focus Stacking modes
Improved battery life
Micro-USB battery charging
Wi-Fi + Bluetooth connectivity with Leica FOTOS 2.0
2-year Leica warranty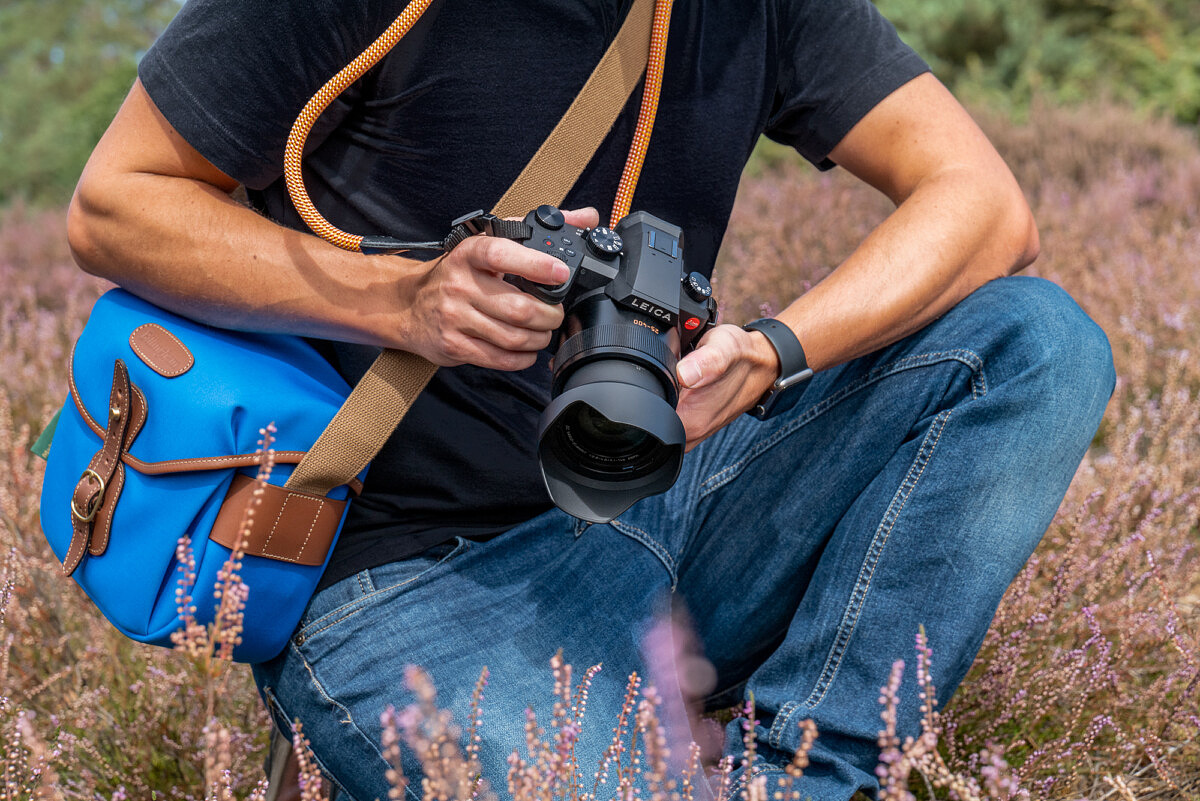 Ordering and Availability
The Leica V-Lux 5 Explorer Kit will be available by the end of this month (September, 2020). If you are interested in ordering one, you can do so at Leica Store Miami, either by clicking the button below, by sending an email to info@leicastoremiami.com, or by calling 305-921-4433.
Purchase the Leica V-Lux 5 Explorer Kit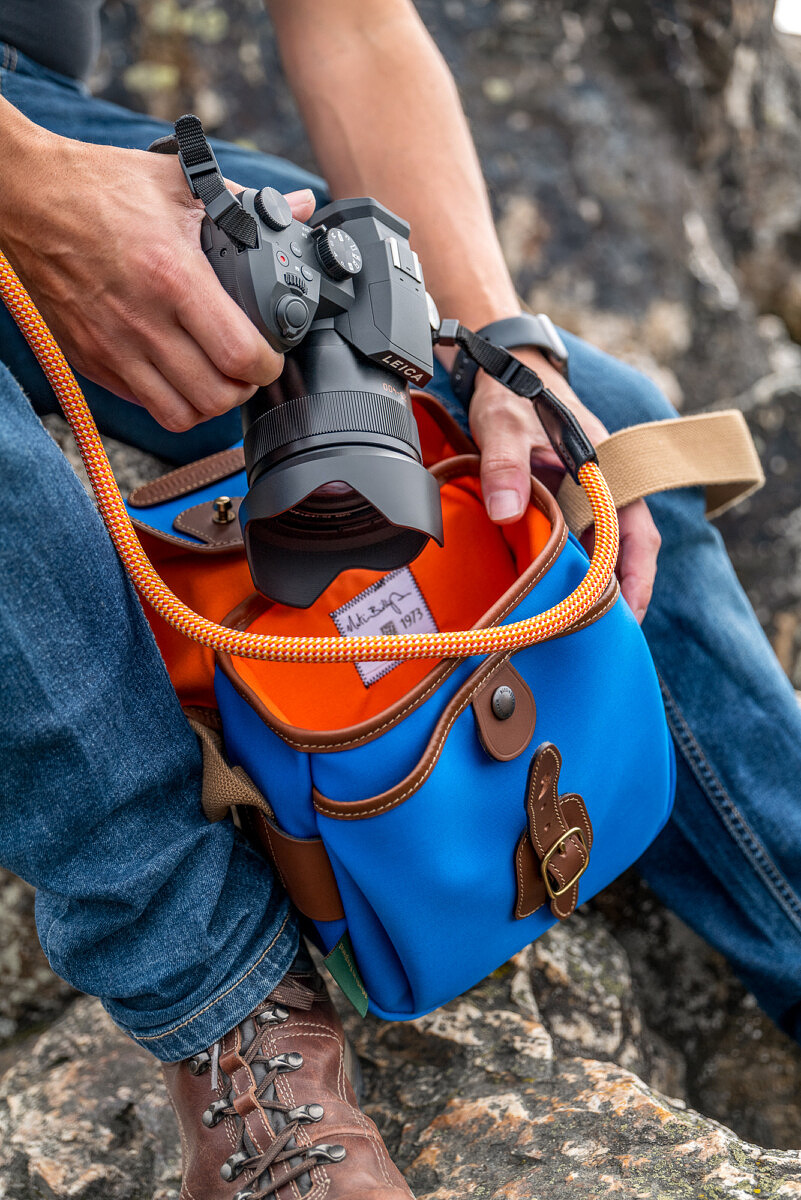 Press Release
Leica Camera proudly presents the Leica V-Lux 5 Explorer Kit consisting of a Leica V-Lux 5 camera, a system bag from the Billingham 'Hadley' collection in Imperial Blue Canvas & Tan Leather and a Leica Rope Strap designed by COOPH in glowing red. These included accessories reflect an added value of over $300.
The Leica V-Lux 5 is ideal for all photographic situations – from wide-angle, standard, and telephoto photography to macro close-ups. The camera's performance profile and still-picture imaging prowess are complemented by high quality 4K digital video recording that captures true-to-life memories in excellent clarity and resolution. The accompanying system bag from Billingham gives a fresh and vibrant look that pairs with the elegantly bright strap, featuring rugged rope combined with Italian leather
accents.
The technical features of the Leica V-Lux 5 in the Explorer Kit are identical to the Leica V-Lux 5. The Leica V-Lux 5 Explorer Kit will be available beginning this month.