Finally. For months, Apple users have been expecting a 2018 refresh to the MacBook Pro, last updated in 2016. And today, Apple has addressed at least some of the community's desires for the 13 inch and 15 inch Touch Bar models. Non-Touch Bar 13 inch models stay the same for now.
Headlining the update is the inclusion of Intel's 8th generation Coffee Lake i5, i7 and i9 processors. The new silicon boasts some truly awesome specs and should offer noticeable improvements for image processing, especially as the core counts are jumping from two to four for the 13 inch and from four to six for the 15 inch.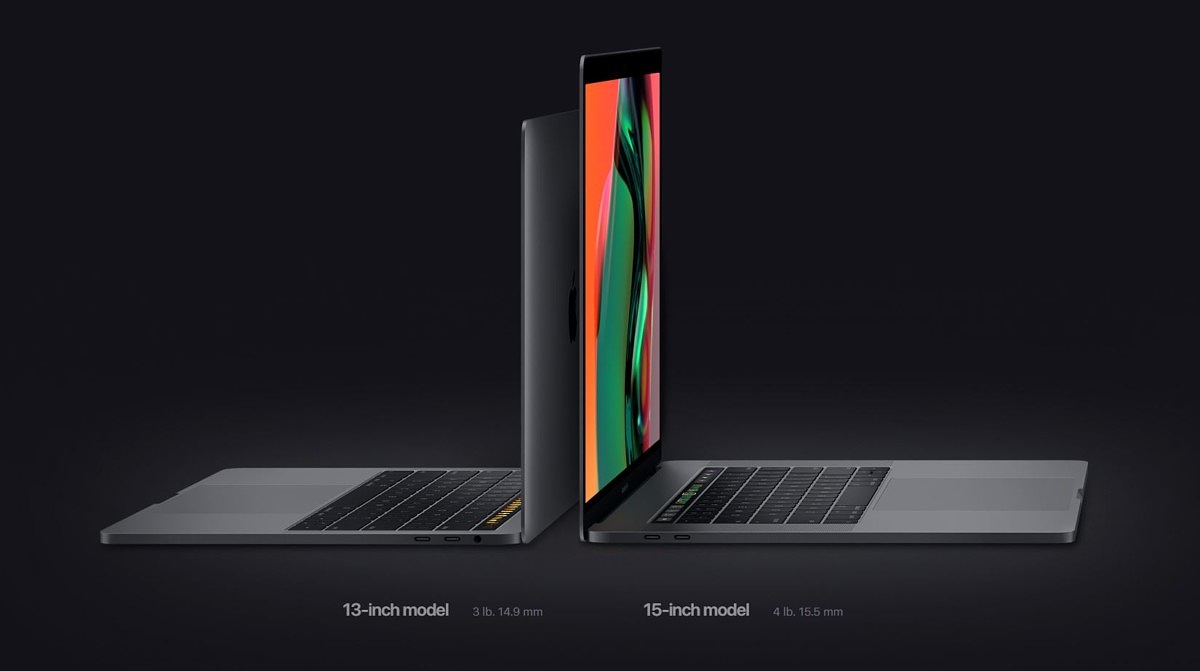 13 inch MacBook Pro
The 13 inch gets a major bump from 7th generation Kaby Lake dual core chips to quad core Coffee Lake i5 and i7 U-series low-voltage processors. Apple is claiming up to double the performance from the current model. And based on what we've seen in the Windows world, this is fairly accurate, but long overdue. PC laptop manufacturers started rolling out these new chips back in November 2017. Yes, almost nine months ago. The good news is that we already know they perform great, especially for imaging. Unfortunately, Apple is still capping the RAM to just 16GB. But for an ultrabook with this form factor and weight, 16GB max is par for the course. All in all, for those seeking out a small, light and capable computer for everyday tasks, the new 13 inch could be a good choice. But if you want to do any kind of video editing, the integrated Intel graphics will be very limiting. No discrete graphics card means not-so-hot performance for motion graphics, or even light games.
15 inch MacBook Pro
On the 15 inch MacBook Pro, photographers and content creators have a bit more to be excited about. Last generation Kaby Lake quad core i7 chips are being replaced with 8th generation Coffee Lake six core i7 and i9 options, with boost speeds up to 4.8 GHz. Over the past few months, these processors have been making their way into high-end Windows laptops and posting some impressive numbers. Good to see Apple get in the game and finally deliver the horsepower needed to push around high megapixel images. In addition to committing to hexa-core processors, Apple also ditched the older LPDDR3 RAM and stepped up to DDR4 memory. This move was needed to pack up to 32GB of RAM into these new machines. Again, putting them on par with Windows offerings. So, while certainly appreciated, the RAM limitation on the Mac side has been an ongoing frustration for myself and many other Mac users. Heck, my Dell laptop from 2009 had 32GB of RAM. So, this one has been a long time coming.
On the graphics side, Apple is sticking with the same AMD Radeon Pro 560X discrete graphics found on the higher-end 2017 model, but now ships standard on all 2018 configurations. As an Adobe Creative Cloud user, I'm still disappointed that Apple continues to stick with AMD graphics. Many Windows laptops aimed at gaming and creative professionals alike feature the Nvidia GTX 1070 Max-Q power efficient GPU. To put this in perspective, the GTX 1070 Max-Q is 3-4 times faster / more powerful than the 560X. The real-life difference? Being able to scrub through 4K footage at full resolution in full size in Premiere Pro CC, instead of scaling down to 1/4 res just to have smooth playback.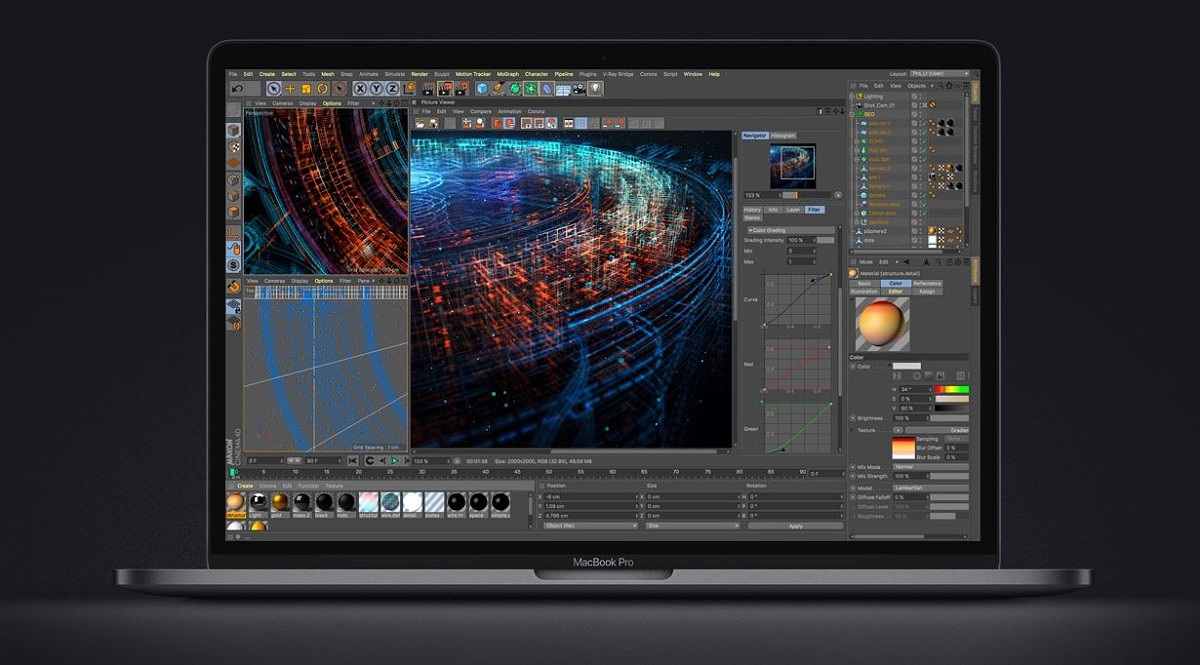 Overall design
Not much else has changed on the outside, with size and weight remaining the same since 2016. Battery size has been increased ever so slightly to accommodate the more power-hungry hardware and should result in similar run times. Dongle life continues with only Thunderbolt 3 ports and no built-in SD card reader.

The retina display also stays at 2880 x 1800 pixels, but adds True Tone technology adopted from iOS devices. This works by dynamically adjusting the display backlight to match the ambient color temperature. While this sounds great in theory and is probably very nice for browsing the web on the couch, it is a terrible idea for color-critical work like photo editing. My recommendation is to immediately turn this off, along with auto brightness, if you care about color accuracy.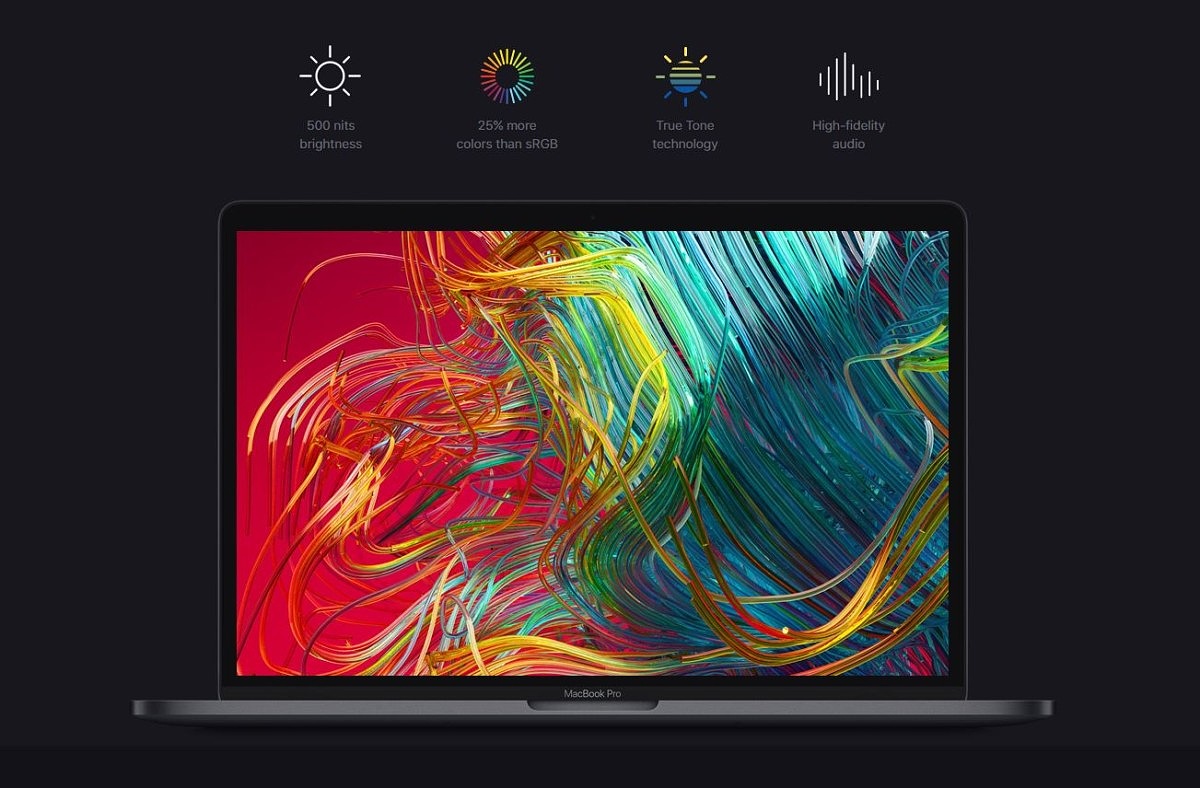 The butterfly switch keyboard that everyone loves to hate? Still there, albeit with slightly quieter keys. They're less clickity-clackity, but the insanely short key travel and stiff feel are still there. As a content creator who spends a lot of time typing, I vastly prefer the keyboard on my 2015 MacBook Pro. So much so, that I have resisted upgrading. With the spec bump on these new machines, I'm tempted, but still reluctant due to the less than stellar typing experience.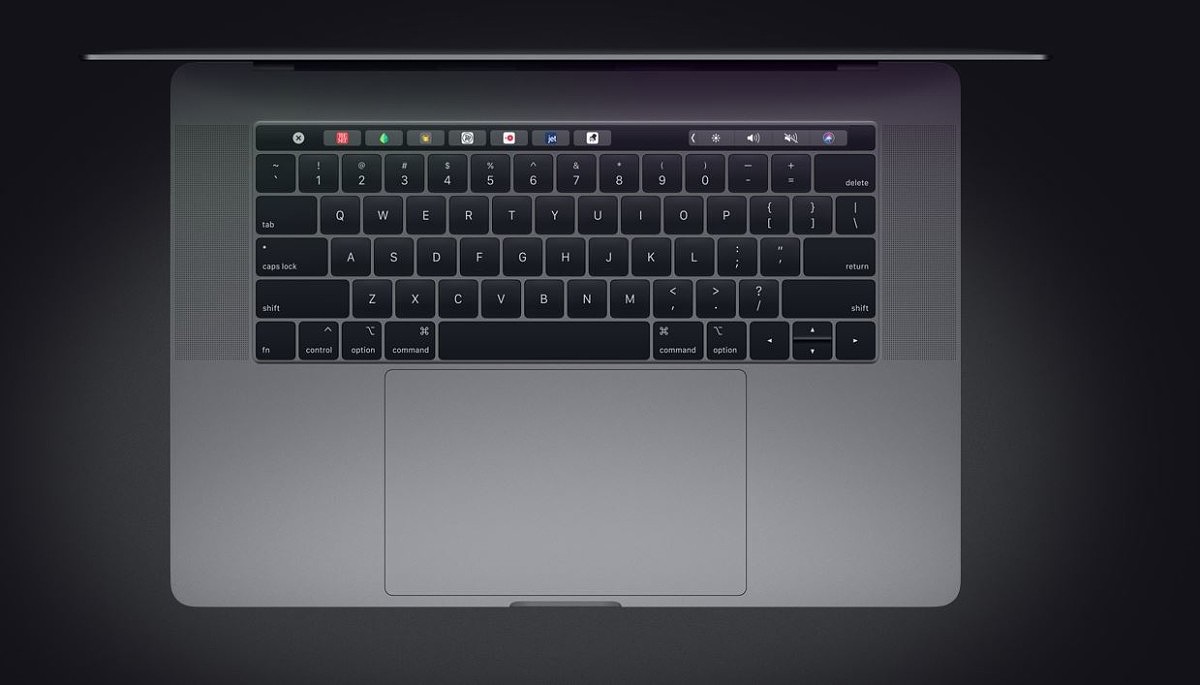 Pricing
Prices for the 13 inch start at $1799 and $2399 for the 15 inch, but those are just base configurations. A 13 inch model properly equipped with quad core i7, 16GB RAM and 1TB SSD will land just shy of $3000.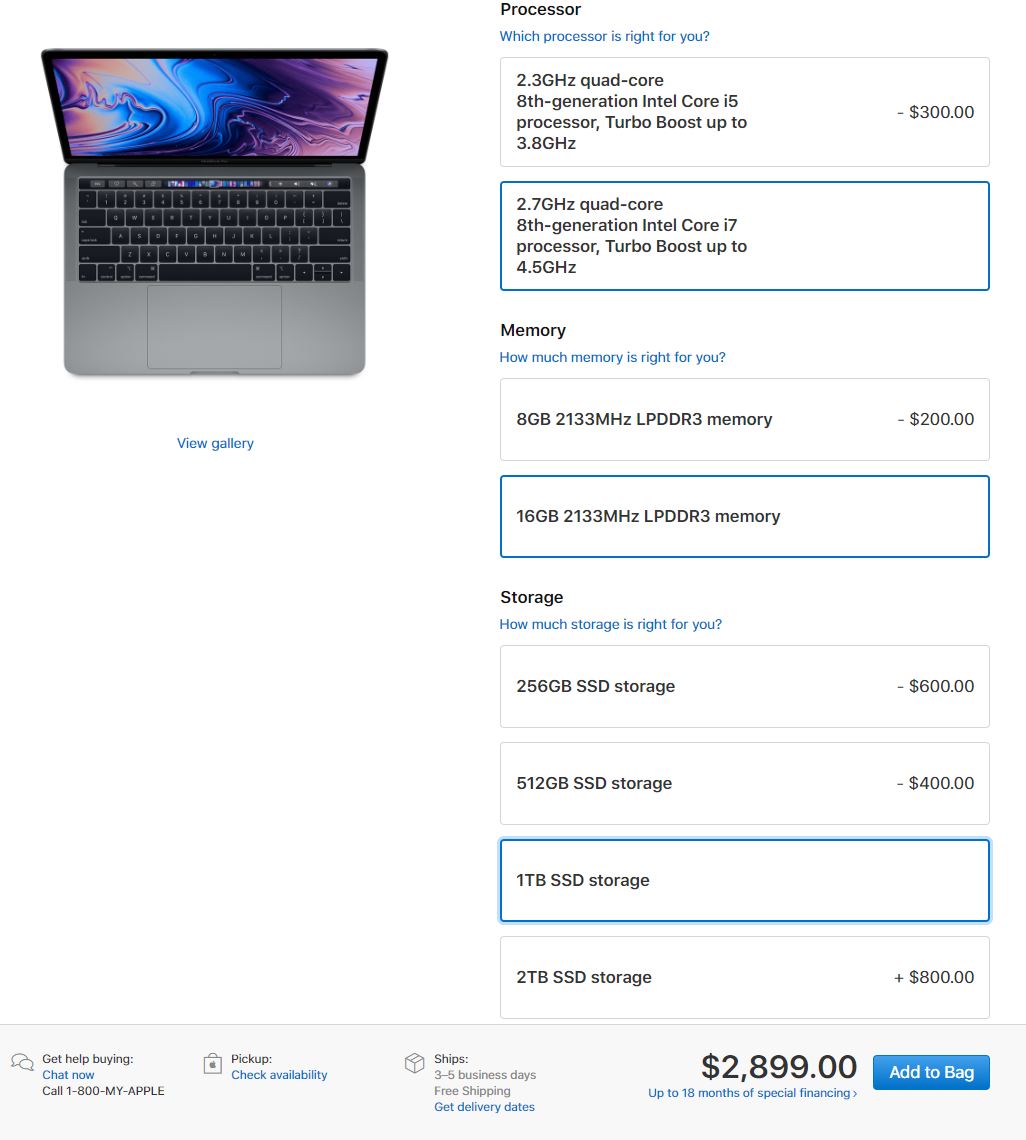 And a 15 inch with six core i9, 32GB of RAM and 1TB SSD will run about $4000.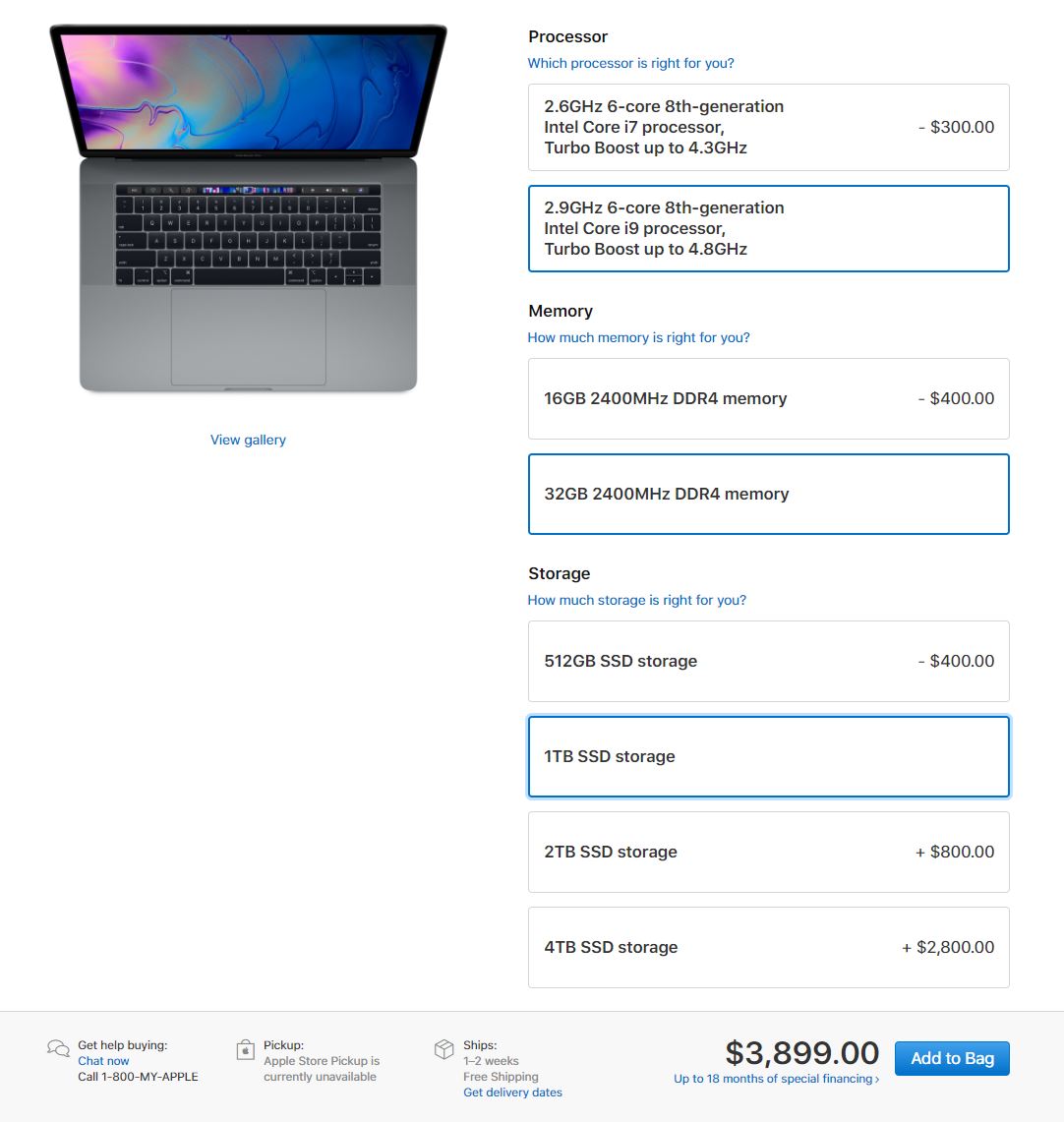 Max it out with a 4TB SSD and this 4lb machine will set you back a cool $6700. This is a huge premium for larger storage, so maybe the best bet would be to go with 1TB and use external SSDs. I'm a big fan of the Samsung T5 drives and have a few in my laptop bag due to my MBP's paltry 500GB SSD. Sadly, due to the ultrathin design, memory, for both RAM and SSD, is soldered onto the main board. So no possible upgrades here.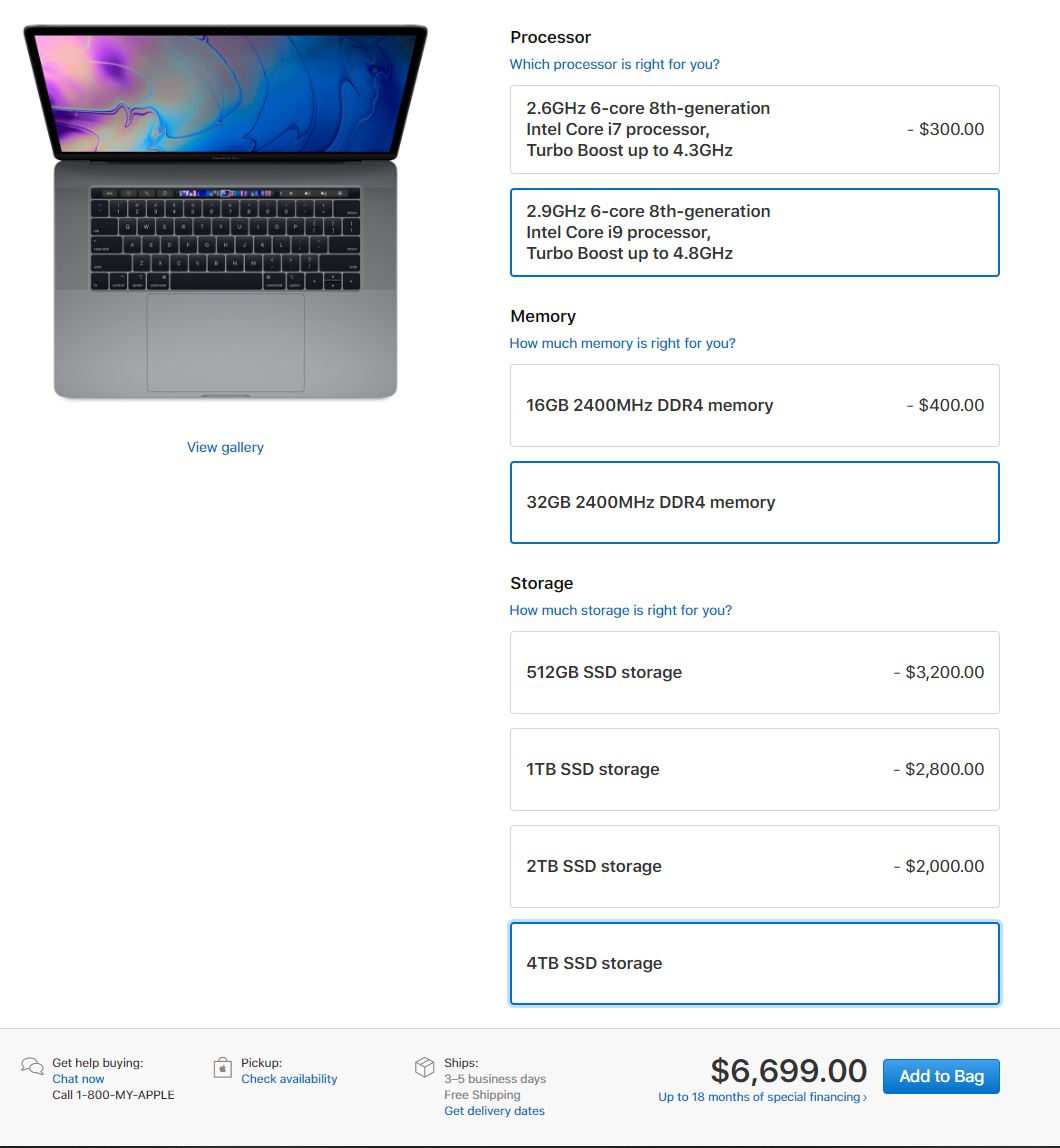 In the Windows world
While Apple has largely maintained the status quo on the MacBook Pro over the last few years, the Windows world hasn't stood still. Gone are the plastic and clunky laptops of yesteryear. Now, serious competitors are coming to the table like the Razer Blade 15, Dell XPS 15, Gigabyte Aero 15x, and Huawei Matebook X Pro. Most offer user-upgradeable RAM and M.2 SSD slots, as well as user-replaceable batteries.
All feature 8th gen CPUs, up to 32GB of RAM and discrete Nvidia graphics cards. They also have an abundance of ports, like Thunderbolt 3, USB-C, and full size USB 3.1 Type A. Some have Ethernet jacks and most have SD card slots. For screens, all the options are either full HD non-scaled screens or 4K touchscreens, with at least 100% sRGB color gamut. Many have optional 100% Adobe RGB screens with Pantone certification, and bezels of 5mm or less are becoming the norm.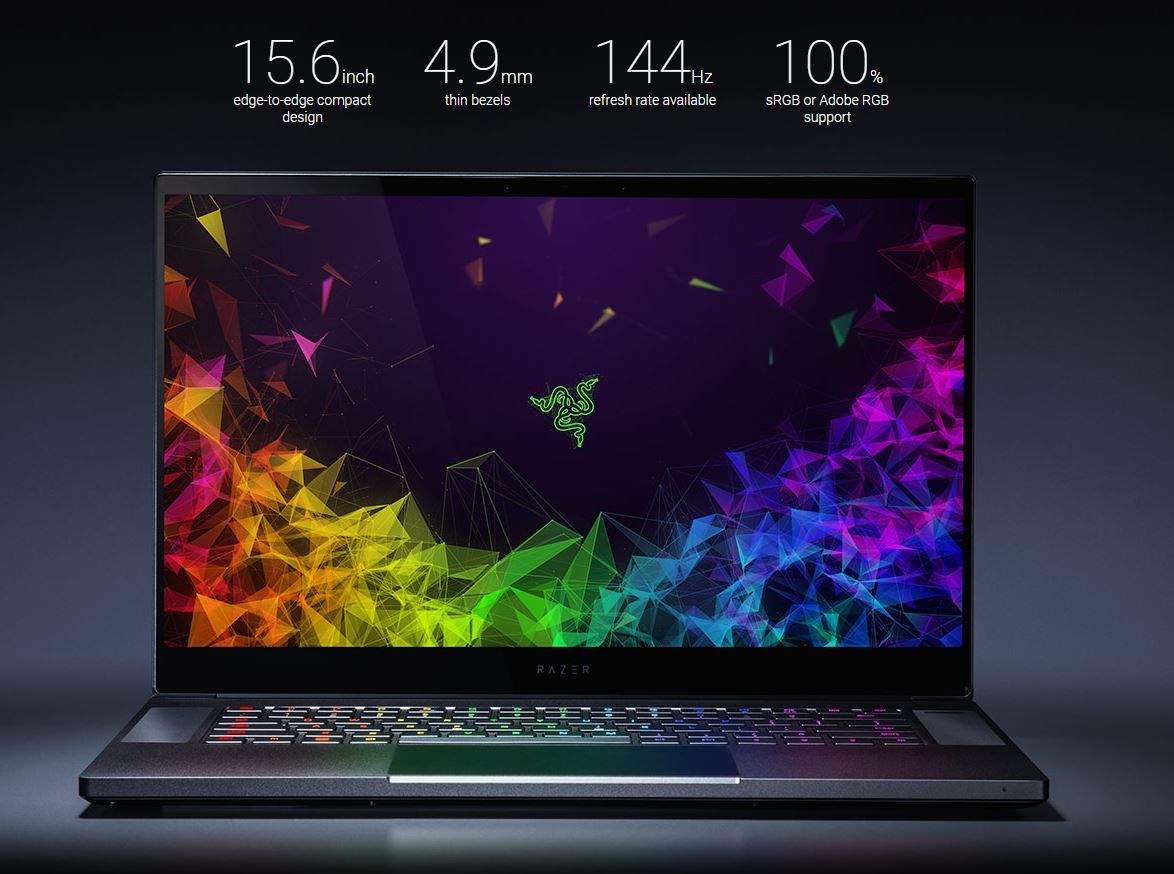 With thickness around 15mm and weights in the 4-4.5 lbs range for the 15″ models, they are just a hair larger than the MBP. And, naturally, they are all at least $1000 less for any given configuration. But really, this isn't just about the "Apple tax." It's about more capable hardware.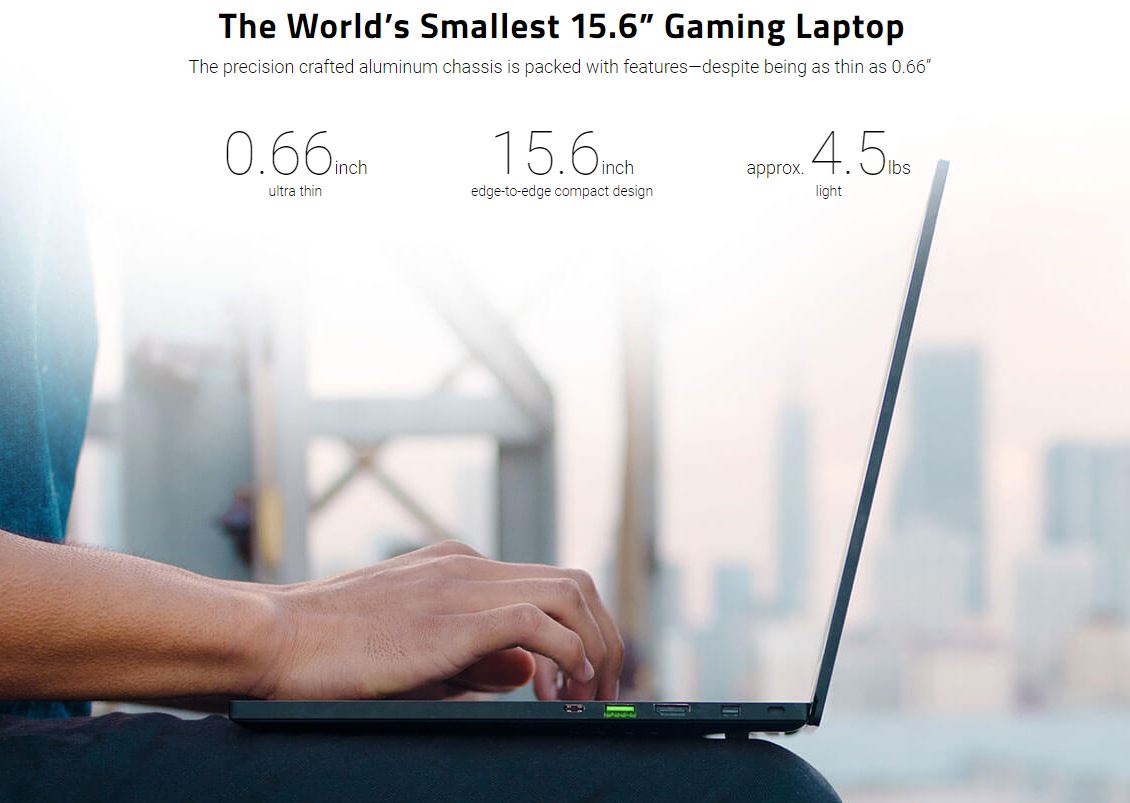 Of course, I hear the common mantra, "but they don't run Mac OS." And this is true. I've had numerous Mac laptops, iMacs, iPads, and iPhones over the years. I also have had many Windows laptops and desktops during the same period. Currently, my mobile computing needs are served by my 2015 MacBook Pro. On my desk, I use a custom-built (by me) 6-core overclocked and water-cooled PC. I'm comfortable in both ecosystems and use the same software for both. So, for me, I'm interested in the best tool for the job, and I'm not tied to one OS or another. My PC has iCloud and iTunes on it and my Mac has OneDrive and Office on it. Literally everything is cross compatible these days.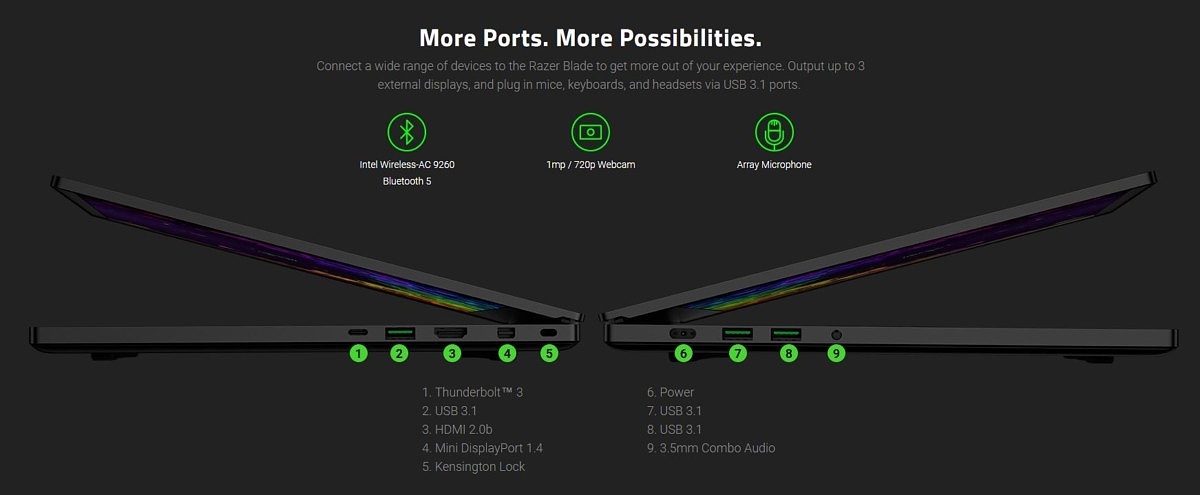 Concerns with the new MacBook Pro
So, I get that Apple wants to make the MacBook Pro as thin as possible. And it is extremely thin and super nice looking. But, that thinness has a cost. Two actually. The first I covered above, which is the terrible keyboard. Apple, please make the thing one mm thicker and give us back the awesome keyboard from the 2015 MBP. And add the SD reader back while you're at it. The second issue is heat. Physics always wins. The current 2017 MBP has well-documented thermal throttling issues. With more powerful processing under the hood, and no way to increase cooling, the situation can only get worse.
Thermal throttling is a safety measure implemented so that CPU doesn't cook itself. Generally speaking, you don't want your CPU to go over 90 degrees C. Fans in a super thin chassis can only move so much air to carry away a finite amount of heat. At a certain point, the system protects itself by dropping the frequency of the processor until a safe temperature is reached. What this means is that you are paying for a full fat i9, but only getting a fraction of the possible performance. In other words, we might find once reviews come out, that the i9 doesn't offer much real world advantage over the lower-priced i7, other than bragging rights. We've already seen thermal issues in Windows laptops with these six core Coffee Lake CPUs, and they have roomier designs and lots more vents to move air over the heat spreaders.
Final thoughts
Everyone has different criteria when looking at computers. Here's mine as a professional photographer, videographer, writer and content creator: I need a color accurate screen, fastest available processing, a comfortable keyboard, accurate trackpad, the capability to edit 4K video on the go, long battery life, ample storage and compact size and weight. I don't ask for much. And the 2018 MacBook Pro hits a lot of these notes. As does a Windows machine like the Razer Blade 15.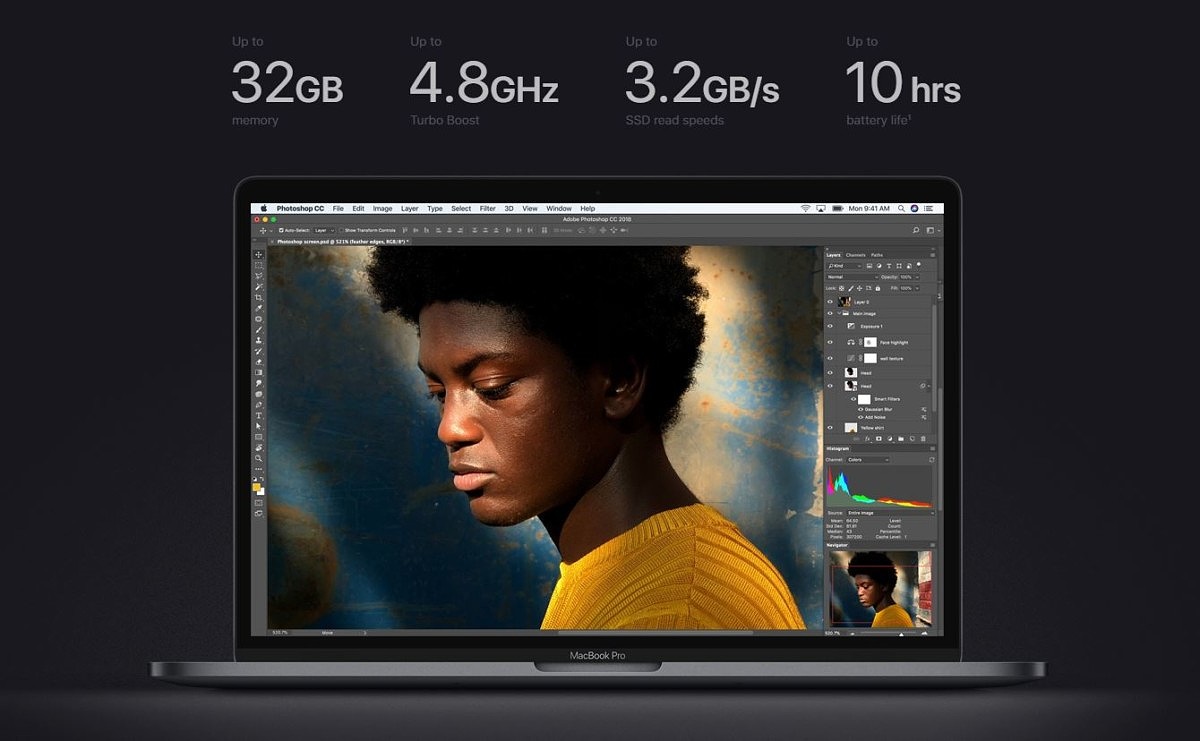 I'm going to wait for the benchmarks and user reviews before I make a move. But, I already know that the Razer Blade 15 can render a 5 minute 4K video project in 8 minutes flat. This is actually slightly faster than my desktop workstation and significantly faster than the 50 minutes my 2015 MBP takes or the 27 minutes that the top spec 2017 model clocks in at. If the new MacBook Pro 2018 can hit the 8 minute mark, and I can adjust to the keyboard, I'd rather have the Mac. It's a beautiful machine and I want to like it. I really do, but at the end of the day, performance is what counts the most.